Professor Zhao Hongyun, senior technical advisor of Bangde company, was appointed as "vice president of science and technology" of Huancui District
On May 20, a seminar of science and technology was held in Huancui. Fourteen experts and professors from universities in Weihai were hired to provide individualized technical support for enterprises about projects and teams, furtherly improve the transformation from theory to practice, break through the bottleneck of talent attraction and education, and promote high-quality development of regional economy comprehensively.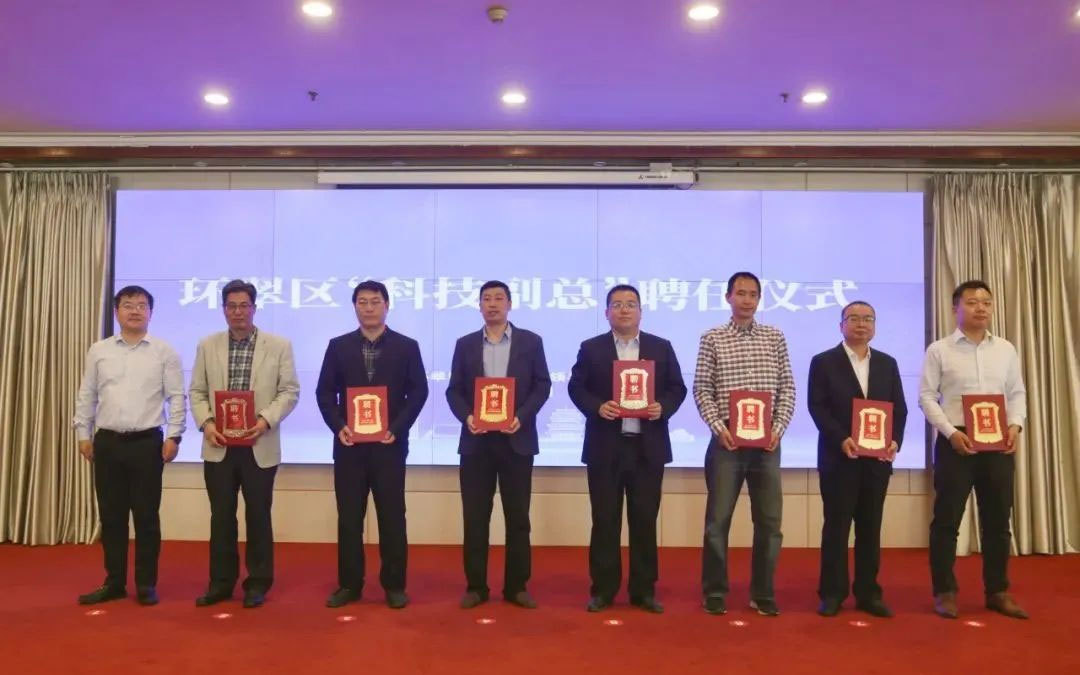 (Professor Zhao Hongyun, second from the left)
At the meeting, the "Recruiting and Managing Regulation of Vice President of Science and Technology" in Huancui District was issued to provide comprehensive protection for the work through the form of government projects, clear candidate conditions, job responsibilities, tenure, assessment, and incentive, etc. Representatives from universities such as Harbin Institute of Technology at Weihai, Shandong University (Weihai), Harbin University of Science and Technology (Rongcheng) and Weihai Vocational College, and representatives from enterprises such as Bangde Company, Xinyuan Chemical, Triangle Group, Guangtai Airport and Life Pharmaceutical made speeches.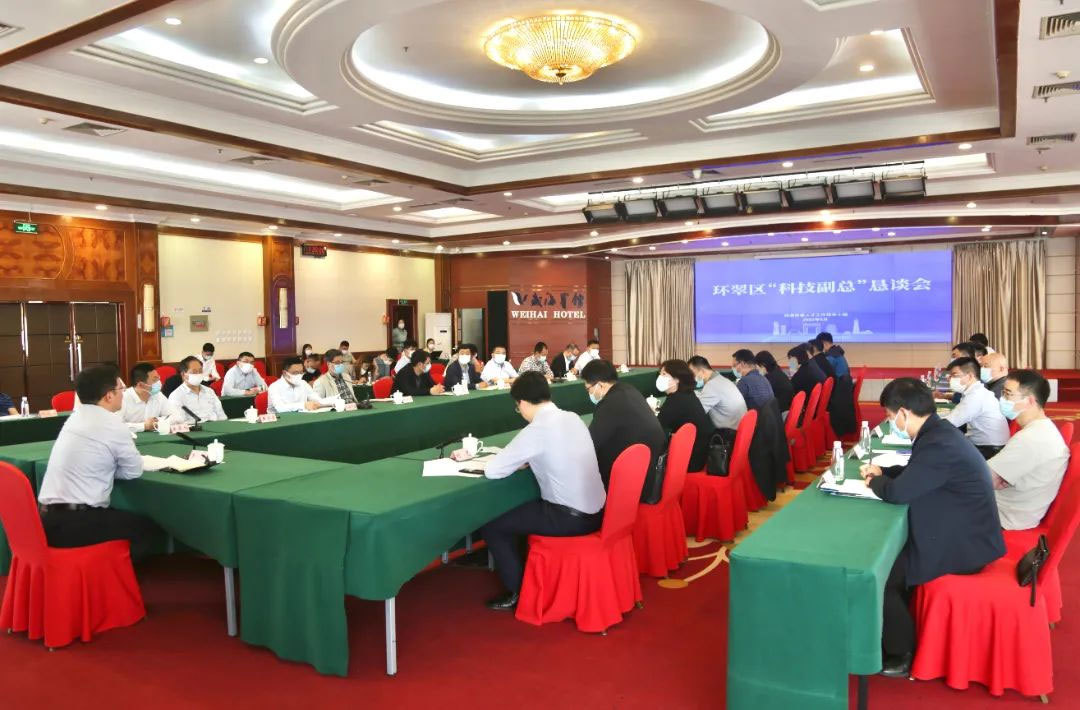 Since this year, Huancui District has thoroughly implemented the spirit of the central, provincial, and municipal committee conference regarding projects on talents, conducting strategies such as joint discussion and assistance to enterprises, satisfying the needs of enterprises. It has also comprehensively adopted the way of discussion and exchange, field visits, and issuance of questionnaires, etc., for more than 200 key backbone enterprises, mapped out their talent needs one by one, and categorized and established the "enterprise demand" ledger. Huancui District has fully integrated its geographical advantage, targeting 11 colleges in Weihai, establishing the mechanism of "public release - voluntary application - organization recommendation - qualification examination", precisely selecting and hiring the deans of secondary colleges, heads of key laboratories, discipline leaders and young backbone teachers. The talent groups such as deans of second-level colleges, heads of key laboratories, discipline leaders and young backbone teachers are selected to work in enterprises, covering many technical fields such as high-end equipment manufacturing, new materials, electronic information, and biomedicine.
Next, Huancui District will continue to keep track of technological vice president program, fully spread the scientific organizational model, and actively promote school-enterprise exchanges and internships. By implementing co-construction of order classes, title classes and other ways, Huancui District focuses on deepening the school-enterprise cooperation and incentives to guide all kinds of talent to accelerate the concentration of industrial entity.
Source: Organization Department of Huancui District Committee