Bangde's Ninth Basketball Game was successfully concluded
After a month of fierce duel, the ninth basketball tournament of Bangde was successfully concluded in the afternoon of September 27.
Niu Hejian, head of the Organizing committee and vice president of Bangde, attended the closing ceremony and presented awards to the winning teams.
The final scene, with the whistle of the referee, the court immediately boiling up. Dribbling, turning and laying up, the players fought hard. The fierce fast break, dexterous turning, dashing dunks and wonderful teamwork were the testimony of speed and passion.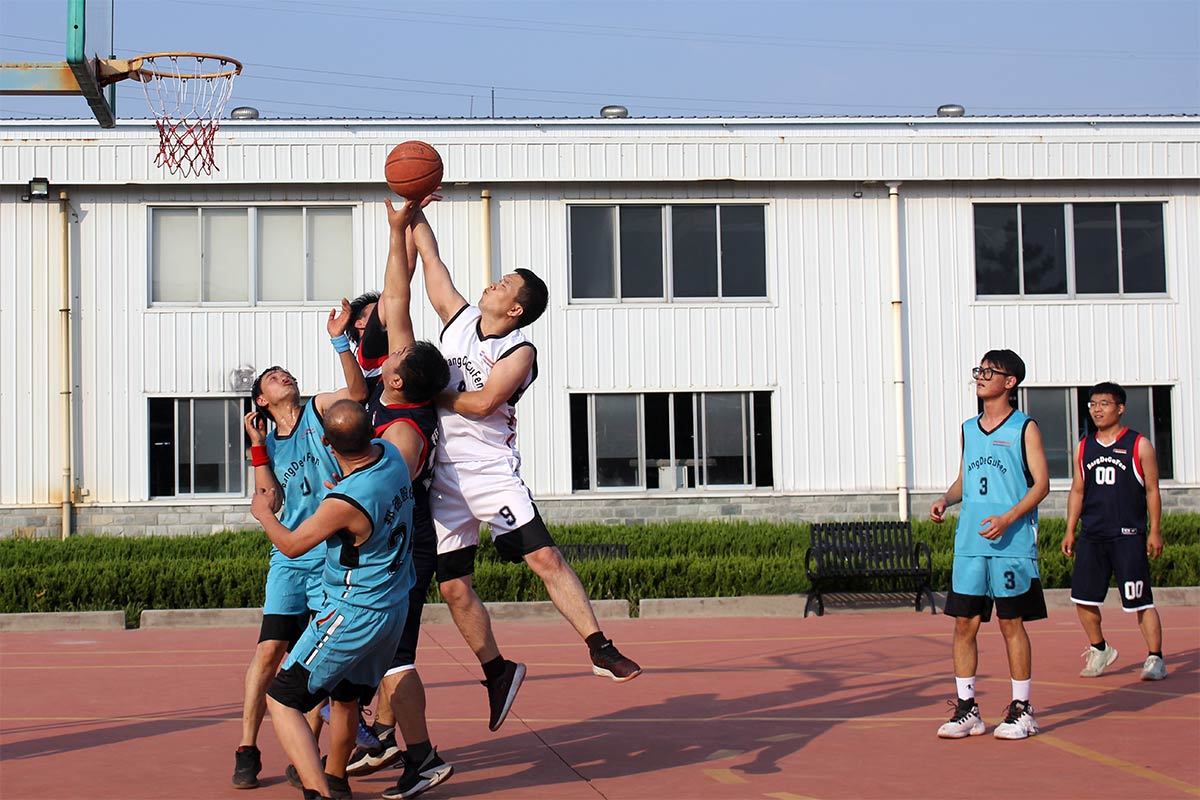 On the pitch, the players put into the game with full enthusiasm and fought hard with excellent competitive state and team spirit. They respected the referee and the opponent, which showed the civilized, upward, friendly and united spirit of Bandge. The accurate judgment of referee team and the enthusiastic service of the logistics team have successfully ensured the smooth progress of this competition.
During the game, the leaders and colleagues of the Bangde spontaneously formed a cheerleading team to cheer for all the players and the team!
The basketball tournament employed the points ranking system. Six teams participated in this competition with 22 matches in total. In the end, Team C won the champion of this competition, and Team E won the second place. Team B won the third place with a narrow margin by competing with Team D.
On weekdays, the players were dedicated to their respective posts. On the pitch, they work hard and have high spirits. Through the cooperation, the close communication between various departments was enhanced, and the management collaboration is strengthened, which enriches the spiritual culture of the staff.
The basketball tournament of Bangde had been held for nine times so far. The basketball game was not only an important carrier of the Bangde's corporate culture, but also an important platform to show the tenacity, unity and progress of Bangde's staff. We will continue to carry forward the fighting spirit in the competition, and devote ourselves to the future work with full enthusiasm and high morale!