Congratulations to Bangde employee Liang Shilei for winning the title of "Excellent Worker in Weihai City"
Recently, Weihai City Federation of Trade Unions held the 6th "Weihai City Outstanding Workers" selection activity. Among the 41 award-winning employees, Liang Shilei won the "Weihai City Outstanding Worker" title as an employee of welding group in Bangde Company.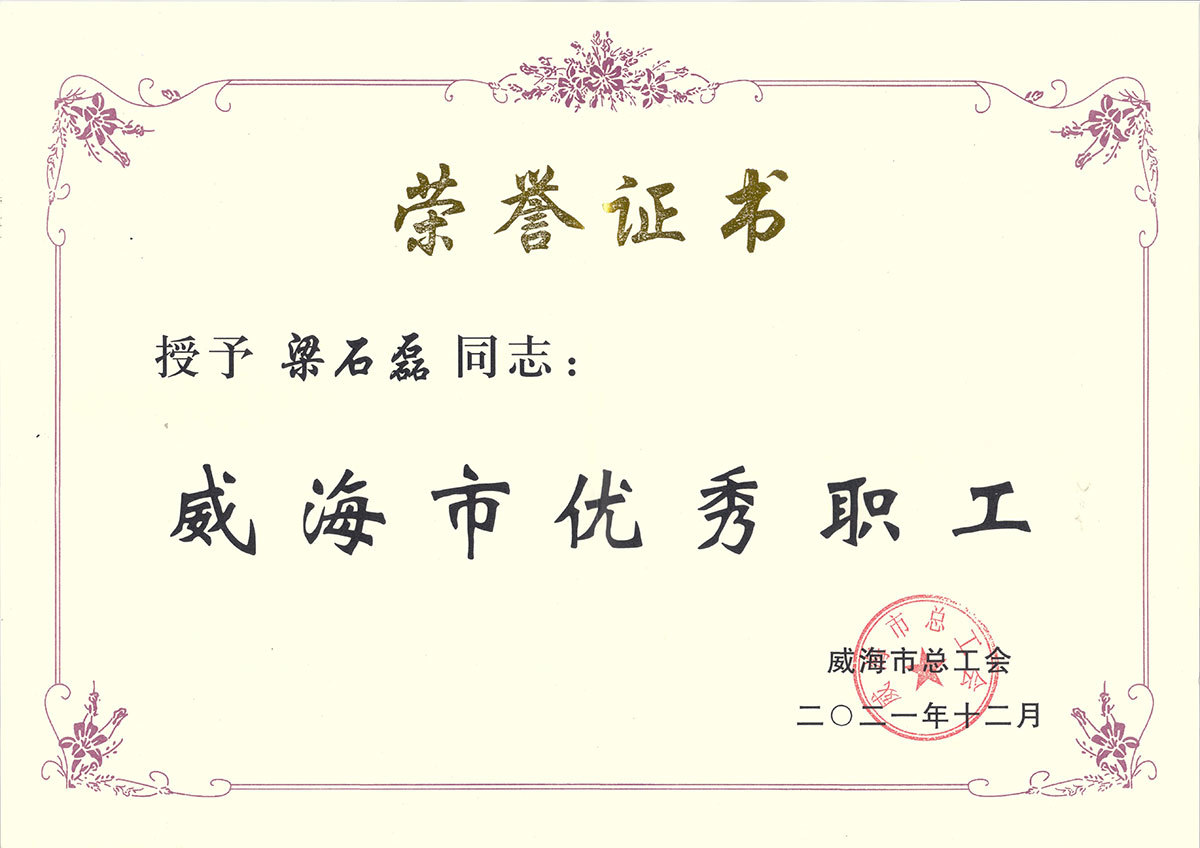 Liang Shilei joined Bangde Company on February 8, 2010. He was an employee of the welding group and engaged in argon-arc welding. Since he started his career, excellent characters were shown such as professional dedication, devotion, innovation, outstanding achievements, courtesy, integrity, unity and friendliness. Liang was diligent in working and practicing, forging ahead and setting an example of overcoming difficulties. It only took him one year to leap to the top of the welding technology of thin plates in the team. Since his entry, Liang has trained 12 apprentices for the team in argon arc welding, which awarded him the "argon arc welding technical guidance".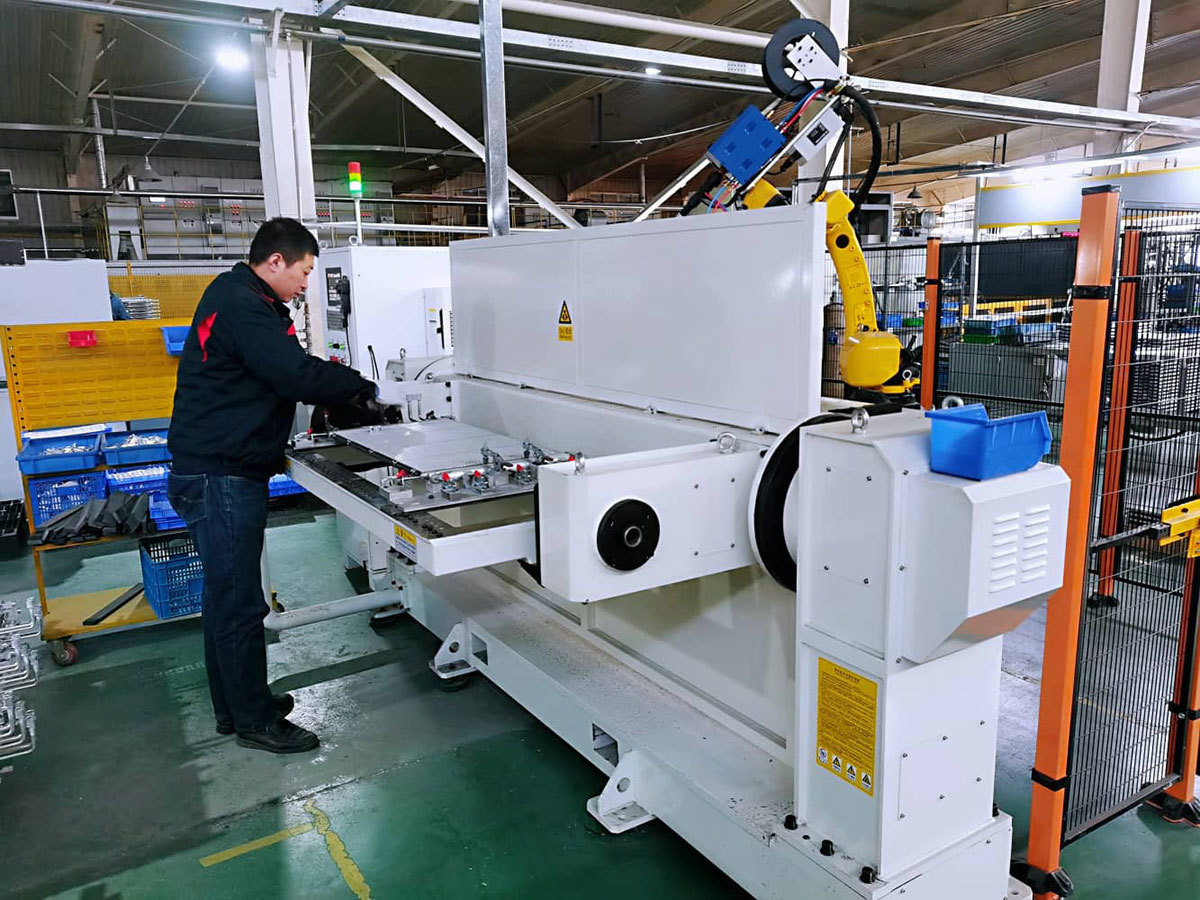 Liang began to study the design and manufacturing of welding fixture in 2016. Innovative design ideas for component fixing tooling were proposed by Liang to improve welding operating conditions, which was unanimously recognized by operators and technicians. The optimized fixture designed by Liang has been rated as "advanced improvement proposal " many times by Bangde Company.
In 2019, Bangde Company proceeded to implemented automated assembly lines through robotic welding, Liang was assigned to overcome the air impermeability problem in MIG welding of 1mm-thick aluminum plates. After numerous attempts, Liang successfully completed the mission and cultivated new technician for the company, which laid a good foundation for the further realization of automatic welding.
The title of "Excellent Worker in Weihai" is the result of Liang's extraordinary work in the ordinary position. Every member of Bangde Company is proud of Liang's achievements. Liang said that being recognized by the Weihai Federation of Trade Unions is the greatest affirmation of his work, and it will also stimulate him moving forward bravely, making continuous progress and striving to achieve success!